Famous Jeeps on the Screen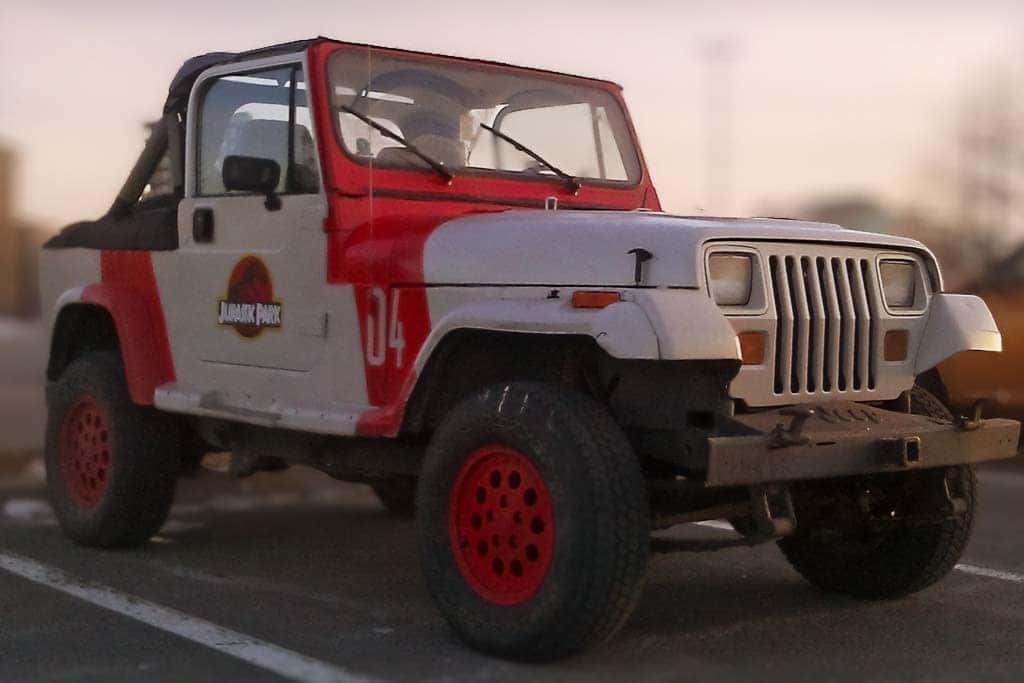 You love the Jeep in your driveway for the great performance, comfort, and off-road fun. Jeeps are not only popular with their owners, but their iconic looks have graced the big screen in some of the biggest movies of all time. Your Jeep is the star of the family driveway, but let's take a look at some of the Jeeps that leaped to stardom on the big screen.
Jurassic Park
Released in 1993, Jurassic Park is still one of the top-grossing films of all time. The official park vehicle? A 1992 Jeep Wrangler YJ Sahara. The Wrangler's immediately recognizable shape carried the main cast through the park and sped them away from a rather hungry tyrannosaurus rex. Jeep even referenced the famous chase scene in a 2018 Super Bowl commercial.
M*A*S*H
The history of Jeep dates back to the Second World War. Originally built by Willys for the US Army, these workhorses continued their tradition of service during the Korean War. This lead to their common supporting role on the long-running TV Series M*A*S*H. When the main cast had to travel, or a visitor arrived, it was in a Jeep. What's most striking about these vehicles is they are unmistakably Jeeps, despite over seventy years of distance between them and the modern Wrangler.
The Dukes of Hazzard
Okay, you may not remember the Jeep from the Dukes of Hazzard, but it had a strong supporting role against the 'star' of the show, a Dodge Charger. The CJ-7 Jeep driven by Daisy, known as Dixie, helped get the Duke Boys out of many jams with local law enforcement. The updated film version from 2005 gave Daisy a white Rubicon to keep the tradition alive.
Twister
There are multiple Jeeps in Twister, but the main characters spend much of the movie chasing tornados in a 1982 Jeep J-10. The J-10 pickup ended production years before the movie was set, so it was a classic even back in 1996. The modern incarnation of the J-10, the Gladiator, is ready to stand in for the J-10 when they finally get around to the Twister reboot.
Bring Home the Next Famous Jeep from Blake Fulenwider Dodge
Looking to get the next famous Jeep? Blake Fulenwider Dodge of Eastland has a great selection of the latest Jeep Wranglers, Cherokees, Gladiators, and more. Let us know about your favorite movie Jeep on Facebook! We're your trusted Chrysler, Dodge, Jeep, and Ram dealership in Eastland County, proudly serving Eastland, Eastland County, and beyond. Blake Fulenwider Automotive puts you first!